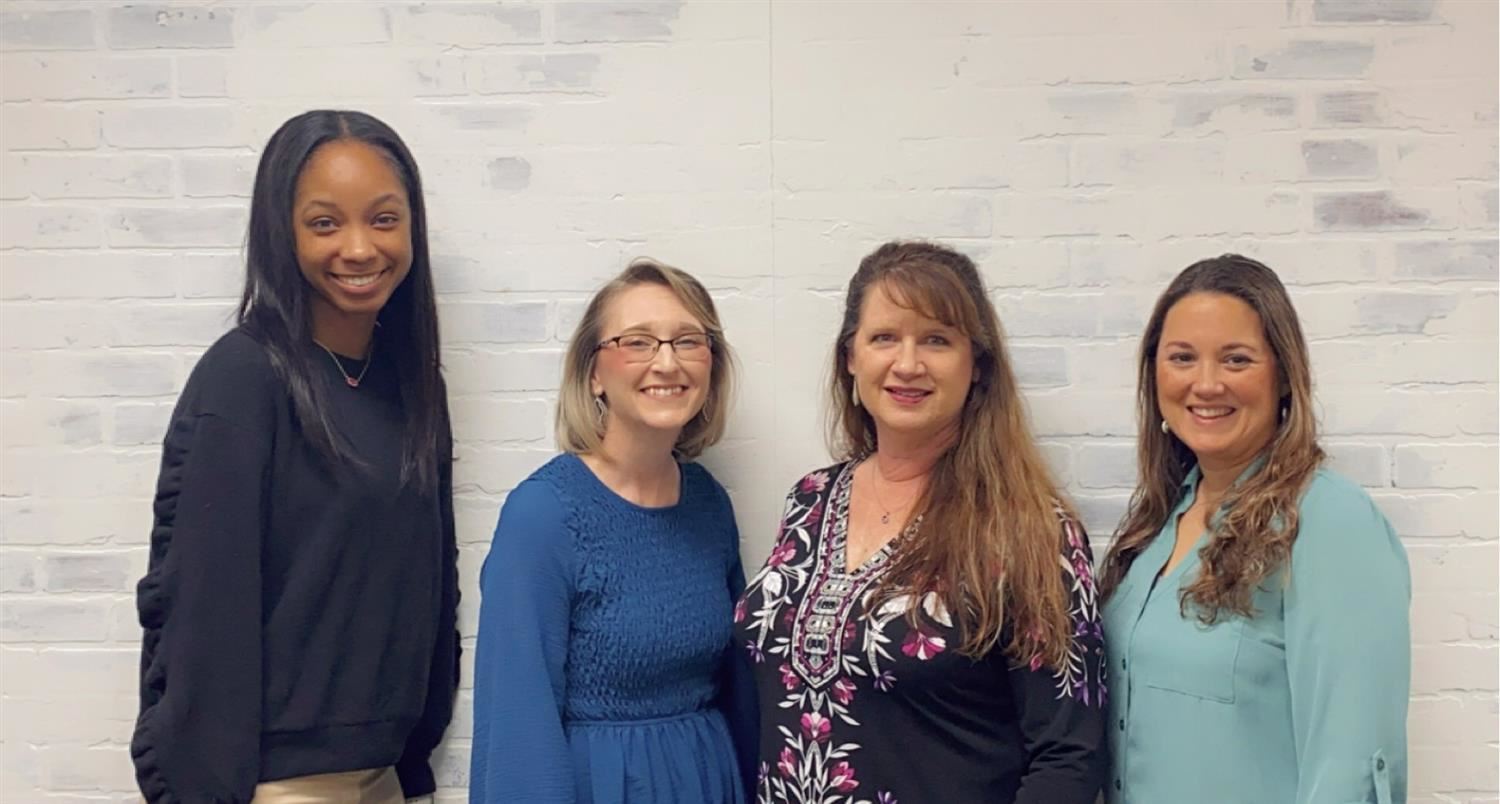 From left to right:

Ms. Chanterria Jackson

Mrs. Melissa Lakins

Mrs. Beverly Slifer

Mrs. Darcy Bonds
Mrs. Melissa Lakins is a 4th grade ELAR and S.S. teacher with over 12 years of teaching experience. She has a bachelor's degree of Science in Interdisciplinary Studies and holds a EC-4 and ESL certification. She's been happily married for over 15 years and blessed to have 3 children that keep life fun and busy. Mrs. Lakins' has a heart to challenge students to achieve much more than they ever thought possible! She is ecstatic to begin a new school year with Leadership Prep!

Mrs. Darcy Bonds is new to LPS this semester as a 4th grade Math and Science teacher. She has a bachelor's degree in Elementary Education and Special Education from Indiana Wesleyan University. She has over 5 years of teaching experience but has been at home raising her four children for the past several years. All of her children attend LPS and her oldest is a 2021 graduate. Mrs. Bonds has been married for 23 years and loves to travel and spend time with her family, including her 11 nieces and nephews.

Mrs. Beverly Slifer begins the 2022-2023 school year with over 10 years of teaching experience. This is her second year teaching ELAR and SS with Leadership Prep. Beverly holds a Bachelor's Degree in Interdisciplinary Studies from Texas Woman's University. She is certified to teach EC-6, GT and ESL students. As a lifelong learner, Mrs. Slifer plans to further her own education by earning a Dyslexia Certification this year. Mrs. Slifer loves spending time with her friends & family and she was just married this summer! She is an avid reader and enjoys pottery, gardening, hiking and photography.

Ms. Chanterria Jackson is starting her first year of Elementary level teaching. Ms. Jackson was previously at the High School level and taught Senior English at Frisco Memorial High School. She is super excited to be able to now be at the 4th grade level, and to teach Math and Science. She has a Bachelor's Degree in Kinesiology and is currently working towards her teaching certification. In Ms. In Jackson's down time she loves to spend time with her friends and family, watch movies, and go out to eat!.